Use the South East Arts Directory to find artists, performers and industry professionals within Eurobodalla, Bega Valley and Snowy Monaro Regional Shires.
Choose from the Categories or Search for what you are looking for.
You may also submit your own entry. Please note that all fields completed will be shown.
---
Daniel
Allam
Daniel's Little Gallery
Daniel graduated from Curtin University with a Bachelor Degree in Fine Art and Visual Culture.
He enjoys to work on sea themes based on his local environment and knowledge of the sea.
Daniel has licensed a work entitled "the fisherman", with Curtin University.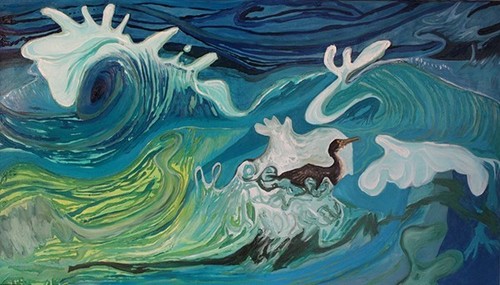 Michael
Blyde
Event & Landscape Photographer
I am a corporate event photographer with 5 years experience covering large conferences for in leading venues across Australia.  When I'm not covering events I'm chasing sunrises and sunsets and capturing the amazing landscapes of the South Coast.
Patrick has industry experience primarily as an actor. Further experience includes teaching/coaching, direction of drama, training films and commercials, script development/workshop.
Patrick is an experienced Voice artist and produces Audio Books.
Credits: 40 years experience – please see website http://www.opunkskystheatre.com/patrick-dickson.html
Fisse Design is a South Coast based digital agency, specialising in web design, development, business integration and video/TVC production social content creation. We service all of the Canberra & all of the NSW South Coast from Batemans Bay, Bega through Merimbula.
Megan
Fraser
Mistress of Ceremonies
Radio presenter / DJ
Facilitator
Media Manager
Communications Consultant
Community Volunteer
Ivana
Gattegno
Bob
Georgeson
Bob Georgeson has remained committed to the dada protest and surrealist path since meeting the Czech born Australian surrealist Dusan Marek in Adelaide in 1970. Originally slicing through the eyeball of the intersection of reality and desire with a scalpel in a series of photomontages based on the symbiotic relationship between eroticism and religion, he has more recently turned to the subject of societal collapse and disintegration.…
Justina
Legoe
Growing up in Radadelaide I studied printmaking. Escaping Sydney to the beautiful NSW south coast town of Bermagui we took over a great business, Frame and Brush.  Since taking over the business I have explored new art areas of illustration and painting. I also teach ink and gouache painting.
Tara
Moore
Lead Dancer
We are a group of local's sharing our passion and love of West African drum and dance rhythms.
We offer performances along with drum and dance classes and workshops.
We acknowledge our teacher 'Mohamed Bangoura' who's from Conakry, Guinea, West Africa who is happy for us to pass on his culture.
We often organise Mohamed to visit the area and offer workshops in both drumming and dancing.…
Kathryn
Ratcliffe
Mountain View Farm is situated at the base of Gulaga Mountain and is the last remaining key portion of the first selection in the area.  Henry Jefferson Bate first selected the land here and established a working dairy and cheese factory and the village of Tilba Tilba.  The property is now 59 acres comprising approx 5 acres of gardens and 3 x self contained cottage holiday accommodations plus 2 x large safari glamping tents.   …
Richard
Siemens