Use the South East Arts Directory to find artists, performers and industry professionals within Eurobodalla, Bega Valley and Snowy Monaro Regional Shires.
Choose from the Categories or Search for what you are looking for.
You may also submit your own entry. Please note that all fields completed will be shown.
---
Daniel
Allam
Daniel's Little Gallery
Daniel graduated from Curtin University with a Bachelor Degree in Fine Art and Visual Culture.
He enjoys to work on sea themes based on his local environment and knowledge of the sea.
Daniel has licensed a work entitled "the fisherman", with Curtin University.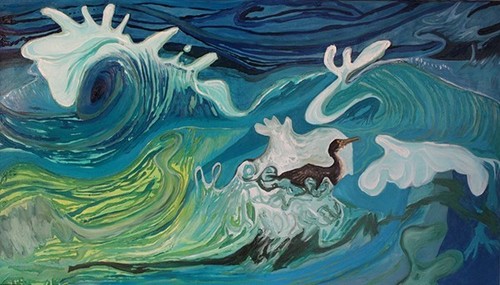 Alison
Bogg
ALISON BOGG trained at The National Institute of Dramatic Arts NIDA and East Sydney Technical College Dress Design Studio and is based in South Eastern Australia.
Her work encompasses theatrical set and costume design, specialist and large scale costume construction and technology, textile arts, puppetry and arts education, including commissions for the Sydney Olympics 2000 Opening Ceremony, Opera Australia, David Atkins Enterprises, the international musical We Will Rock You and Spinwear for The Centenary of Canberra.
Creative Arts Batemans Bay Incorporated
CABBI is a 'not for profit group' formed over 32 years ago by a small group of local artists so they could come together to meet and exhibit their work. We are very proud that now, in 2018, that group has grown to over 120 members who produce a high standard of work in painting, craft and sculpture.…
TRACEY CREIGHTON – The Artist
From an early age I knew I wanted to be an artist. I was blessed to have grown up within a family who loved to paint, draw and design. My grandmother was a wonderful water-colourist and oil painter, following in the style of the Australian Impressionists, my father was a builder who designed and drew intricate house plans, and my mother created and produced colourful fashion garments.…
Ivana
Gattegno
Richard
Siemens
Established in 1980, Congo Crafts showcases the work of potter and painter, Jim Simms.
​Just a twelve minute drive from Moruya within the Eurobodalla National Park, you'll find Japanese and Korean inspired gas and wood-fired stoneware ceramics, paintings, textiles and jewellery for sale.
The gallery is open 11am to 5pm Sundays.
11am to 5pm Wednesday to Monday
​all December and January.…
Gillian
Wilde